best PCs, gadgets of CES 2017
Best laptop or convertible: Lenovo ThinkPad X1 Yoga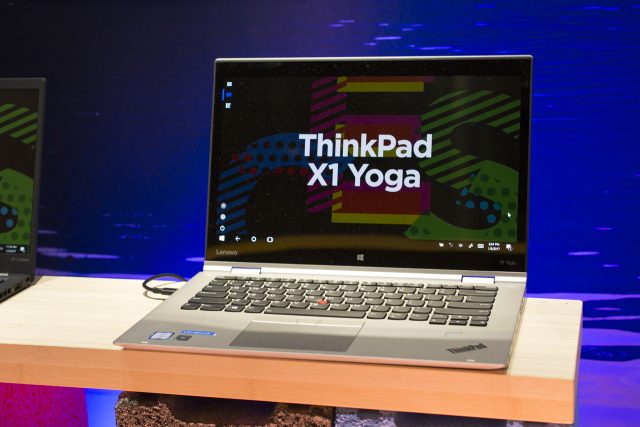 Traditionally when buying a laptop, one has to compromise. You'll find a system that has almost everything you want, but there's always something missing. We wrote about some of the basic features that we're going to insist on for laptops in 2017, and one machine shown at CES stood out as doing all the things we want. With Thunderbolt 3, NVMe storage, Precision Touchpads, biometric authentication, touch screens, and so much more, we're ready to lay hands on the Lenovo ThinkPad X1 Yoga.
The Yoga nails the basics. It also includes the 360-degree hinge that's invaluable on a plane or in a kitchen, a stylus that docks within the unit for safekeeping, built-in LTE connectivity, 802.11ad/WiGig, and (unusual these days) wired gigabit Ethernet. That's a compelling start, but it's the range of options that takes the Yoga to the next level: you can add an OLED screen, Iris Plus graphics, both a fingerprint reader and an IR camera supporting facial recognition, and NFC. The result is a machine that sets a new standard for connectivity and capabilities, showcasing some of the latest technology—and doing so without compromises.
Best desktop or all-in-one: Intel Kaby Lake NUCs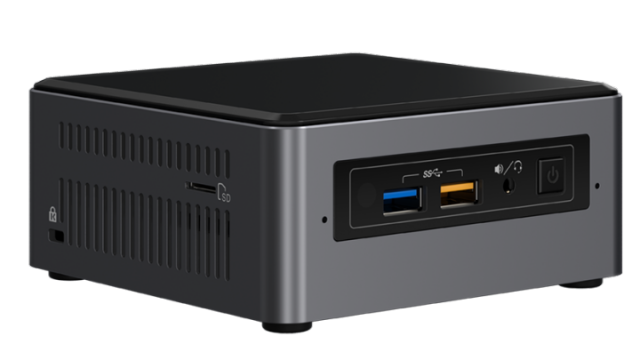 We've seen some interesting-looking all-in-one desktops at the show this year, including Dell's XPS 27 and HP's Pavilion Edge All-in-One with Micro-Edge Display. But in terms of sheer versatility and appeal, we've got to give the moniker of best to Intel's new NUC mini desktops.
We've been fans of these PCs for years. Like the older NUCs, the new ones put decent Ultrabook-level performance suitable for productivity tasks and light gaming into a little box that will fit just about anywhere. The new models get an attractive makeover, the latest Kaby Lake CPUs and GPUs, HDMI 2.0 and HDMI-CEC support that will be sure to interest home theater enthusiasts, and a Thunderbolt 3 port that will allow for fast external storage, external GPUs, and all kinds of other possibilities.